Electric vehicles are the future and major car companies are betting their fortunes on bringing that to a reality. $TSLA is the most recognizable electric car company in the world and now others are following suite. $GM is building a massive battery plant in Ohio to compete with Tesla Gigafactories and partnered with $RIDE to build electric trucks. GM's Hummer brand is expected to have the massive SUVs on the road by 2024.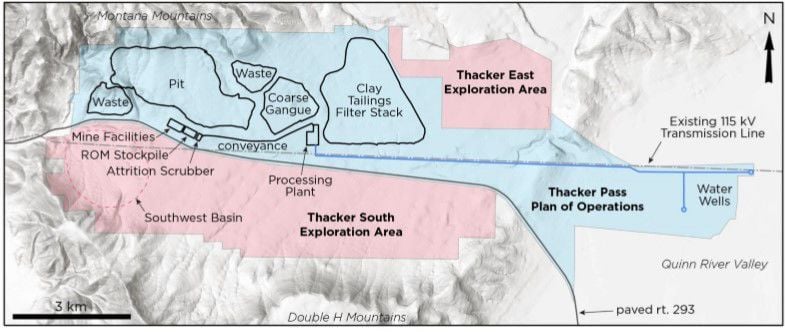 What does all this have to do with $LAC? Lithium is the major component to making the electric vehicle batteries. Lithium Americas Corp is a mining company that is operations at Thacker Pass, Nevada. This areas is known to have the United States largest supply of lithium and the second largest lithium mining operation! Conveniently, it is located close to the Nevada Gigafactory where Tesla is pumping out batteries for its Model 3 fleet.
This is a buy to me because the company has just recently got all the approvals to start the mining operation. According to their website, they estimate the mine will be in production for over 46 years! The world's appetite for lithium has only begun and the demand will continue for the foreseeable future. The current stock price is hovering around 15 dollars a share, which I believe is a discount! The 52 week high was roughly 28 dollars. Unless something disastrous happens this company is a literal gold mine. Get in early and be patient!
How high do you think $LAC will go?